Ballet Music
Ballet music is basically a musical composition that is meant for a ballet performance. It is possible to use this same music, for various ballet choreographies.
Till about the 19th century, music in ballet was not considered as important, since the main focus was on the dance. Believe it or not, ballet music was not always a part of ballet. In the very early years of its inception (during the Renaissance) the dancers performed without ballet music. Sometimes there was music, but the emphasis was put on the dancing rather than on choreographing music and dance together. The music that they used was basically the same type as was used for regular dancing.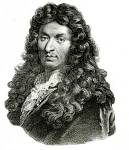 Jean-Baptiste Lully ( 1632-1687)
In 1717, this changed because of a composer named Lully, who created the first music to tell a story with the dance. Composers Lully and Rameau created the opera ballet which was a combination between singing and dancing. Ballet music wasn't seen as something that was very important because other music was able to give dancers a more free flowing way of dancing.
In the early 19th Century, a big change came to ballet because of the ballet pump, which was the first type of ballet shoe - before that people used hard shoes. A famous ballerina named Marie Taglioni has been reported as the first ballerina to dance en pointe. This created the opportunity to create more expressive music.
Famous Ballet Composers and Their Compositions

Pyotr Ilyich Tchaikovsky (1840-1893)
As ballet music progressed, classical music composers who had only composed symphonies began to compose full ballets. Tchaikovsky was one of the first classical music composers who began to write ballet music. People credit him with having a wide range of music that he created. Most people have heard or seen one of his most famous compositions, The Nutcracker Suite.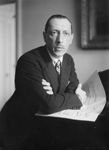 Igor Stravinsky (1882-1971)
Igor Stravinsky is another famous composer that you might hear about in ballet class. He is known best for his opera about a beautiful and magical bird that is captured and is both blessed by the capture and cursed by it. Many people have seen his composition, 'The Firebird.' Both Tchaikovsky and Stravinsky were Russian composers.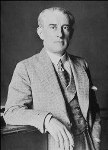 Maurice Ravel (1875-1937)
A more contemporary composer, Maurice Ravel, was credited as having a landmark work when he created the ballet Daphnis and Chloe. The famous composer Aaron Copeland also tried his hand with ballet that he titled, Dance Panels. You may here excerpts of any of these composers and more in your ballet class.
Ballet Class Music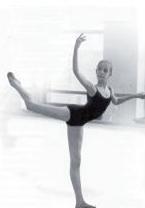 Today, you will hear a variety of music in ballet dance because not everyone is interested in classical music. There are many different routines that are learned, so you will have a variety of ballet music as you learn different techniques. In some classes, you may hear classical music but in others, you might hear jazz, themed music (love songs, Christmas music) and you will hear short and long pieces that will be accompaniment to your instruction. When you are learning ballet, it is also a good idea to look online for a variety of music that you can use at home when you are practicing.